Thunder Cat performed along with opener Channel Tres on his "It Is What It Is" tour at McMenamins Crystal Ballroom this last Friday, December 3rd.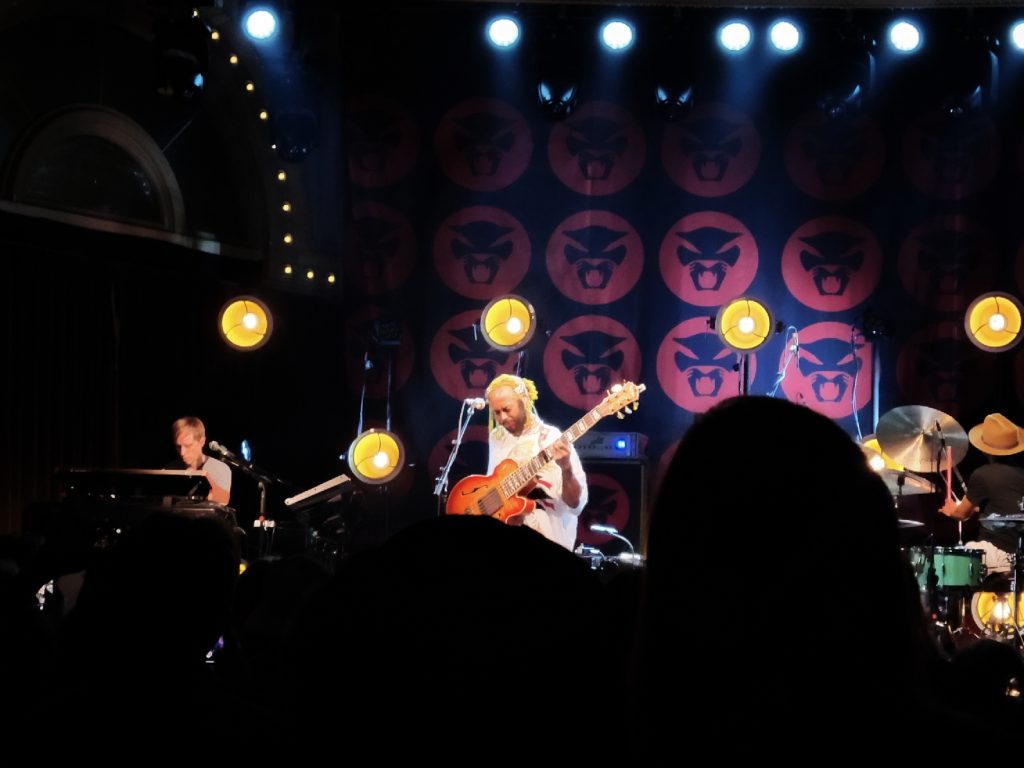 Channel Tres

When I entered the venue, I actually had no idea who the opener was! That quickly changed upon entering the venue, where I was immediately blown away by his stage presence and energy. The opener, Channel Tres, has such an interesting sound, the best way I could describe it would be hip hop with heavy deep house influence. After taking an almost 2-year hiatus from live music due to current world events, walking into a venue and feeling so much hype from the opener made my experience that much more special.
Thundercat
Now for the main event: Thundercat. Stephan Lee Bruner (who goes by the stage name "Thundercat") is a bassist, and most of his tracks fall into this mix of funky, fun, and wonky. There was an expectation from me of this being an incredibly groovy show… and it totally was. Just like his opener, Thundercat had an amazing stage presence, although I would say it was a completely different kind of presence. There wasn't a moment throughout the show that I didn't feel like Thundercat was talking directly to me. He was incredibly personable, relatable, and very warm in the way he spoke.

The biggest thing that I noticed about Stephan was that there didn't seem to be a moment where he wasn't smiling and having a great time. This was another one of those things that made the experience feel so special to me. The energy of an artist who loves performing and creating is unbeatable, and Thundercat proved that he genuinely loves what he does. He also happens to enjoy cats, and at one point asked the audience to share pictures of our cats with him.
The only "negative" I have about this show is that some of the really funky noises that really stick out in the recorded songs felt a lot more muted in person. Although I wish that those sounds were more prominent, it's something that can kind of be expected at a live show and can be overlooked due to all of the positives. For example, his energy, his insane six-stringed bass guitar, the talent of everyone that was on the stage that night…I could go on.
My Recommendation
If you have the opportunity to see Thundercat or Channel Tres live, I would suggest you go for it! This show was incredibly fun, and there is something special about seeing artists who truly love performing and creating. Both artists seemed to be able to hold the crowd's attention and were incredibly fun to watch.