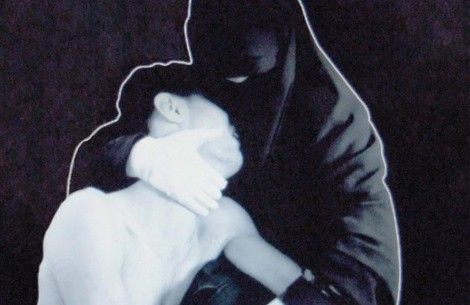 The Toronto duo returns with a haunting third album, launching the band into new and darker territories. By recording straight to tape as well as limiting themselves to just one take per song, Crystal Castles delivers a collection of songs demonstrating just as much raw power as pop transcendence. The cover features the World Press Photo of The Year by Samuel Aranda of Fatima al-Qaws cradling her son Zayed, who is suffering from the effects of tear gas after participating during last year's street demonstration in Yemen, addressing overall themes of oppression and vulnerability.
The album begins with "Plague", the first single released. Singer, Alice Glass's haunting vocals echo over Ethan Kath's layered syths as they launch into a tirade of sound and vocals aided by a rapid, heart-throbbing drumbeat. Following "Plague" is the dark and brooding, "Kerosene". Alice echoes the lines, "I'll protect you from all the things I've seen, and I'll clean your wounds", perhaps a referencing the cover art of the mother holding her son, all the while backed by Kath's ominous bass line.
Next follows the ethereal, "Wrath Of God", continuing the theme of oppression and as Alice proclaims, "They're strip you of you of your heritage", aided by ever alluring synths. "Sad Eyes", demonstrates the band's more pop sensibilities, somewhat reminiscent of a New Order anthem. Alice sings, "She wears her veil at Night/ Shadows cast uninvite", "Sad Eyes, You can't disguise sad eyes", addressing themes of loss and vulnerability
Rounding off the album is the angelic, "Child I Will Hurt You". A simple melody accompanies Alice's otherworldly vocals, reminiscent of "Tell Me What To Swallow", the closing track off the band's first album. Crystal Castles' third studio album proves to be their strongest, exploring new and darker territories from the last two. With Alice contributing just as much to the band's sound as Kath, Crystal Castles delivers their most well balanced album, while providing a diverse palette of sound.
Record label
No Label Provided