Strange Sounds X – Noise Jazz ii
Written by Karl Freitag on May 9, 2017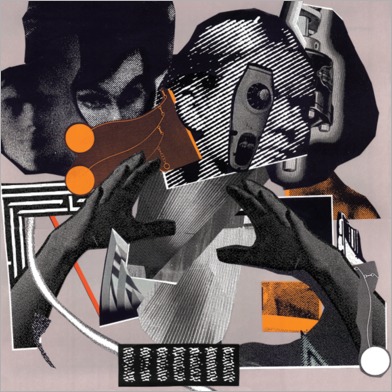 Hello again,
RETURNING with the rest of Flying Basket for a make-up session. Flying Basket is noise jazz from some Japanese artists recorded mastered in 2014 in Berlin (Recorded in Tokyo 2013!) and released in September 2015 under the label Family Vineyards. This week I play the second LP of the double Flying Basket. Featuring Akira Sakata (sax) & Jim O'Rourke (guitar) with Chikamorachi (drums) & Merzbow (noise) and with Darin Grey (bass & percussion).
"Flying Basket is a double album of avant jazz, discord and deconstructed rock by five master practitioners. It also marks the debut collaboration by a pair of Japan's legendary transgressors […] There's minimalist motifs, hooks and repeating horn/bass/six-string phrases but Flying Basket remains a massive free flowing, hallucinatory zone of propulsion. Sakata howls on horn and throat; O'Rourke bleeds the guitar of melody, leaving only pulsating electricity. The drum/bass truly swing and nail it down like Ali/Garrison. Merzbow's analogue sound mass cuts textured furrows headlong into these four, leaving behind harmonic shifts and caterwauling in the wake. No clichés. They kick out the jams." (family-vineyard.com)
I hope you enjoy. Will likely be back with some trio's on my next usual slot!
Playlist:
Flying Basket, part 3
Akira Sakata & Jim O'Rourke with Chikamorachi & Merzbow
Flying Basket
Flying Basket, part 4
Akira Sakata & Jim O'Rourke with Chikamorachi & Merzbow
Flying Basket
---
Reader's opinions
---